Our certifications
The certificates awarded to us as a company are an additional proof of the excellence of our work: attention to particularly important issues and the quality of the products we sell.
FSC® certificate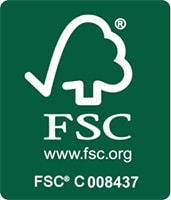 FSC is forest and wood-based products certificate. The FSC certificate aims at globally (tropical, temperate and boreal areas) supporting an environmental-friendly management of forests and plantations, that is not only socially useful in compliance with the rights of the workers and local populations, but also economically sustainable at the same time.
This occurs by defining a set of strict good forest management Principles and Criteria (standards) established and approved by the FSC through participation and consent by the involved parties. Imola Legno S.p.A. license code: FSC-C008437.
PEFC™ certificate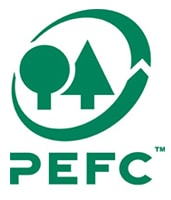 PEFC is forest and wood-based products certificate. The PEFC certificate certifies that the forms of woodland management meet specific sustainability requirements.
PEFC satisfactorily addresses distinctive situations of the European contest and the needs of private owners to have a flexible instrument that is not only suitable to meet ecologically appropriate management implementation needs but that also aims at attaining social and economically valid benefits.
SOA certificate in class OG1 unlimited or class VIII and in category OS32 class VII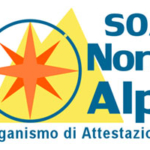 The SOA certificate is a document required to prove the company's ability to meet any public supply and installation tender requirements with a starting bid price above € 150,000.00 (whether as a contractor or subcontractor). The SOA certificate approves the firm to execute tenders for specific categories of works and categories of amounts In particular, Imola Legno S.p.A. Is approved for the following categories:
– OG1 (civil and industrial construction works) in class VIII i.e. unlimited amounts;
– OS32 (wooden structures) in class VII i.e. for amounts equivalent to € 15,494,000.00.
ISO 9001:2008 certificate
Certificate for defining quality systems requirements
Solid wood and plywood structural elements processing declaration certificate
Imola Legno holds a certificate for operating as a solid wood and plywood structural elements processing centre. A compulsory certificate required for processing basic elements and conferring them the final configuration in progress (grooves, drilling, application of metal plates, etc.) in compliance with the Construction Technical Standards (Ministerial Decree dated 14.01.08).
ENplus A1 pellets certificate

Certificazione ENplus certificate for class A1 pellets produced by Imola Legno.
Due Diligence
Application of the Due Diligence system for Imola Legno S.p.A. New European Regulation n° 995/2010 which defines the obligations for operators and traders dealing with wood and wood products.
FITOK certificate as category 7.1, 7.2b and 7.4 entities
This certificate covers the treatment, processing and sales of packagings and raw wooden packagings material treated from a phytosanitary point of view in compliance with the ISPM n.15 standard.